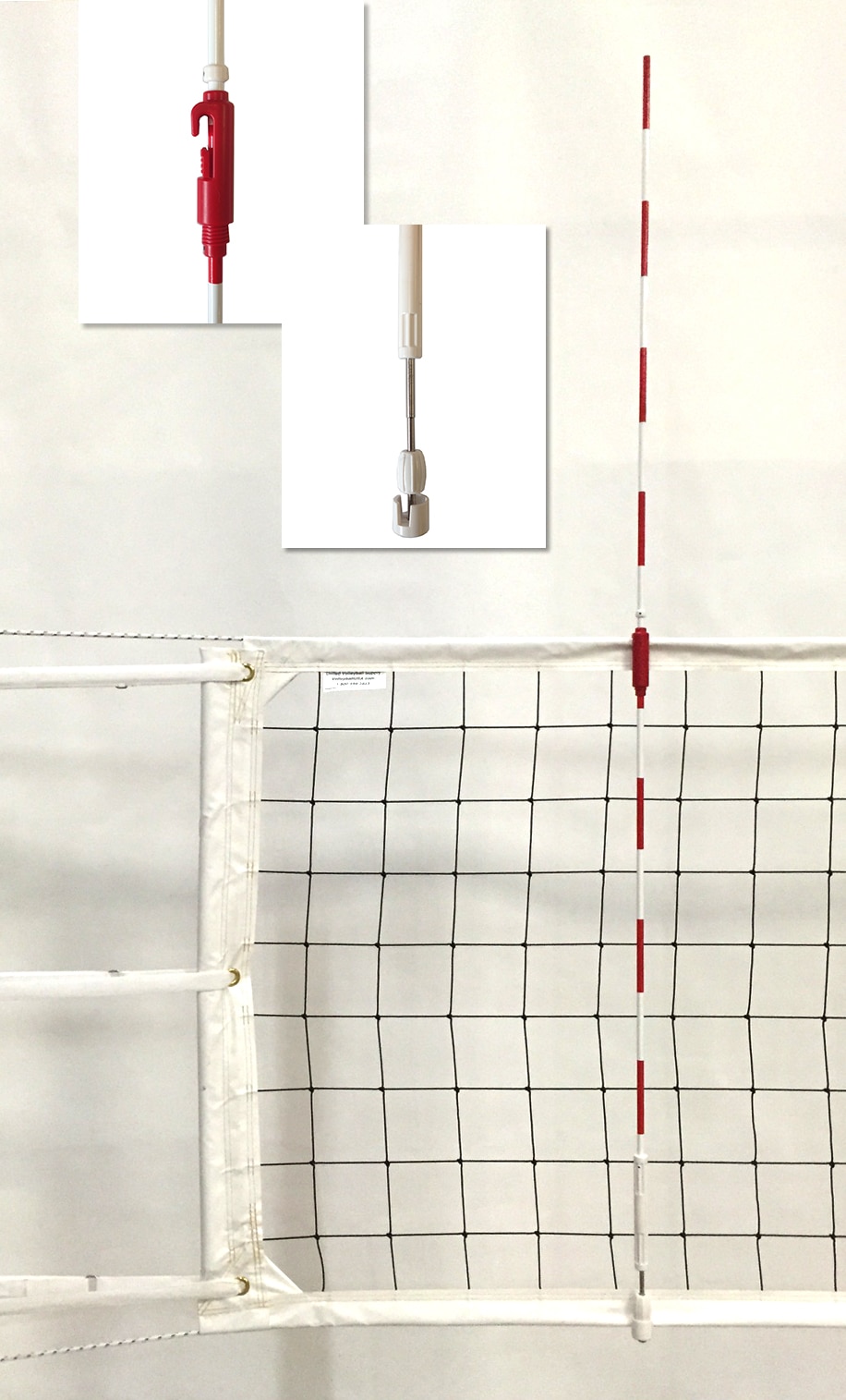 X
Ultra Clamp-On Volleyball Antenna Set
Ultra Clamp-On Volleyball Antenna Set
Official volleyball antenna set
Made of durable fiberglass.
Rebuild-able design allows repair as parts age or if antennas are damaged in storage.
Features clamps that attach to both the top and bottom of net.
Patented design fits both 36" and 1 meter nets.

Each set includes two red and white antennae and carrying bag.